We are an independent established group of companies and Quick Reach Industrial Services are newest to the family. We are specialists in providing equipment to the oil & gas, petrochemical & nuclear industries, along with any other industrial services.
"We are specialists in providing equipment to industrial services."
---
The Personal Touch
We add the personal touch to business, talking common sense rather than sales jargon.
Our dedicated team have a vast amount of experience in this industry and will ensure that you have peace of mind – keeping you informed every step of the way. Choose the quick way, with Quick Reach Industrial Services.
Our Clients
We are proud to have associated ourselves with many of the leading companies over the years and provided them with Powered Access equipment to the highest standard for all their needs.
The Community
Here at Quick Reach Industrial Services we have a real passion for supporting local community initiatives. This has led us to sponsoring many projects & sporting teams over the years. As a family run business we both appreciate and recognise the value in investing in young people and this has provided us with a immense amount of satisfaction and pride.

---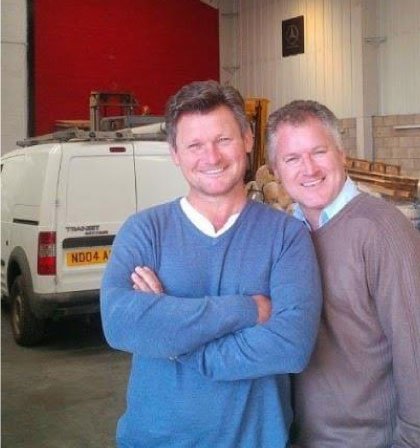 In 2014 brothers John and David Barton stood in a dusty old warehouse founding Quick Reach.
So many exciting things have happened, they have recruited the best team in powered access and raised customer service to new levels in our industry. Since then they have purchased Specialized Access in Scotland and the beginning of our strategic branch network development and Quick Reach being recognised as one of the top fifteen powered access companies in the UK.
We want thank our loyal, much valued customers and friends, our financial partners for their on-going support and of course, the staff that make it happen on a daily basis.

Join The Team
Interested in working for an expanding and exciting new business? We are looking for dedicated individuals who want to proactively develop and make an impression within our company.